Turning Points for Children, an affiliate of Public Health Management Corporation (PHMC), offers innovative programs that nurture families with children who are struggling against difficult economic and environmental odds. Programming includes teen parent education and in-home services and out-of-home placement for children who may be at imminent risk of child abuse or neglect.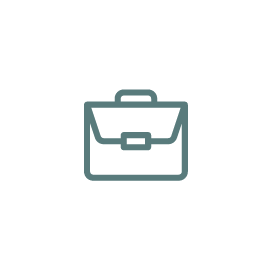 Career Opportunities
Apr 6, 2022
Resource Parent Support Specialist
Job Category: Not defined
Schedule: Full Time
Learn more >
The Resource Parent Support Specialist provides a range of services to Turning Points foster and kinship resource parents to support placement stability and permanency, and to ensure ongoing compliance with home certification standards. They are part of the larger Turning Points Foster Care team responsible for developing and retaining high quality resource parents.
Apr 20, 2022
Family Findings Supervisor
Job Category: Not Defined
Schedule: Full Time
Learn more >
Supervises Family Finding Social Workers/Case Workers and is responsible for such staff providing high quality level services in compliance with DHS Standards and Turning Points for Children's policies and practices. Reports to Family Finding Program Director.
Apr 6, 2022
Recruitment & Certifications Supervisor
Job Category: Case Manager Supervisor I
Schedule: Full Time
Learn more >
This position targets certain populations and/or areas to locate, recruit, and screen applicants as potential resource parents and homes for children in need; including but not limited to applicants willing to take sibling groups, older youth, youth who identify with the LGBTQ population and/or youth with behavioral issues. They are continuously marketing Turning Points for Children and the role of a resource parent.
Mar 28, 2022
CUA Case Manager
Job Category: Case Manager II
Schedule: Full Time
Learn more >
Turning Points for Children an affiliate of The Public Health Management Corporation (PHMC) seeks a Case Manager with experience working with children and youth. An employee in this position performs a variety of referral, placement and/or adoptive functions related to services for children and youth. Work includes performing case management activities, assessing client and family needs, developing an appropriate service and/or treatment plan, developing group activities, providing on-going counseling and referral services and/or determining appropriate placement actions.